Essential Google Chrome and Chromebook Apps, Extensions and Resources
Essential Google Chrome and Chromebook Apps, Extensions and Resources for Educators, Students and Professionals.
Aug 06, 2015 - appear.in -

149
Appear.in Chrome Extension
Video conversations with up to 8 people for free - no login, no downloads. Create a video room. Share the link. Appear together. Try it now at https://appear.in
Aug 06, 2015 - the-qrcode-generator.com -

174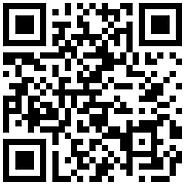 The-QRCode-Generator Chrome Extension
Free Online QR Code Generator to make your own QR Codes. Supports Dynamic Codes, Tracking, Analytics, Free text, vCards and more.
Aug 23, 2014 - chrome.google.com -

158
Create inspiring presentationsCreate inspiring presentations
Haiku Deck is the simple new way to create and share inspiring presentations.
With Haiku Deck, anyone can create stunning, image-rich slideshows in a fraction of the time required by most presentation software. Easily import photos from Google Drive, Facebook, and other popular sites, or tap into millions of free Creative Commons images through the app's unique built-in keyword image search. Sizing, formatting, and attribution are all handled seamlessly, leaving you plenty of time to focus on your message.
Presentation software for the mobile age, Haiku Deck makes it easy to create standout slides, charts, and graphs that can be viewed on any connected device, emailed or shared via social channels, or embedded in a blog or website.
Aug 21, 2014 - chrome.google.com -

181
Google Drive: create, share and keep all your stuff in one place.
With Google Drive, you can now access your files, even the big ones, from wherever you are. Share them with whomever you want, and edit them together in real time.
Create and collaborate
Google Docs is built right into Google Drive, so you can work together in real time on documents, spreadsheets and presentations. Share your stuff with others, add and reply to comments and even make edits on the go.
Store everything safely and access it anywhere
You can access your stuff from anywhere—in your home, at the office, while running errands and from all your devices. Install Drive on your Mac or PC, download the mobile app to your phone or tablet, or visit anytime at drive.google.com.
Aug 21, 2014 - chrome.google.com -

138
Create and edit presentations
Slides is good for shiny 6-pagers or 600 page snoozefests. Not only does it have everything you need to pull together an awesome presentation, but you'll never have to hit "save" again.
Get it done together
Tell a story together with rich animations, customized drawings, seamless transitions, a variety of themes, and much more.
Access anywhere, anytime
All your presentations are automatically saved and stored in Google Drive. Access them wherever you go, from any device. Plus, you can open and edit other presentations without any special software.